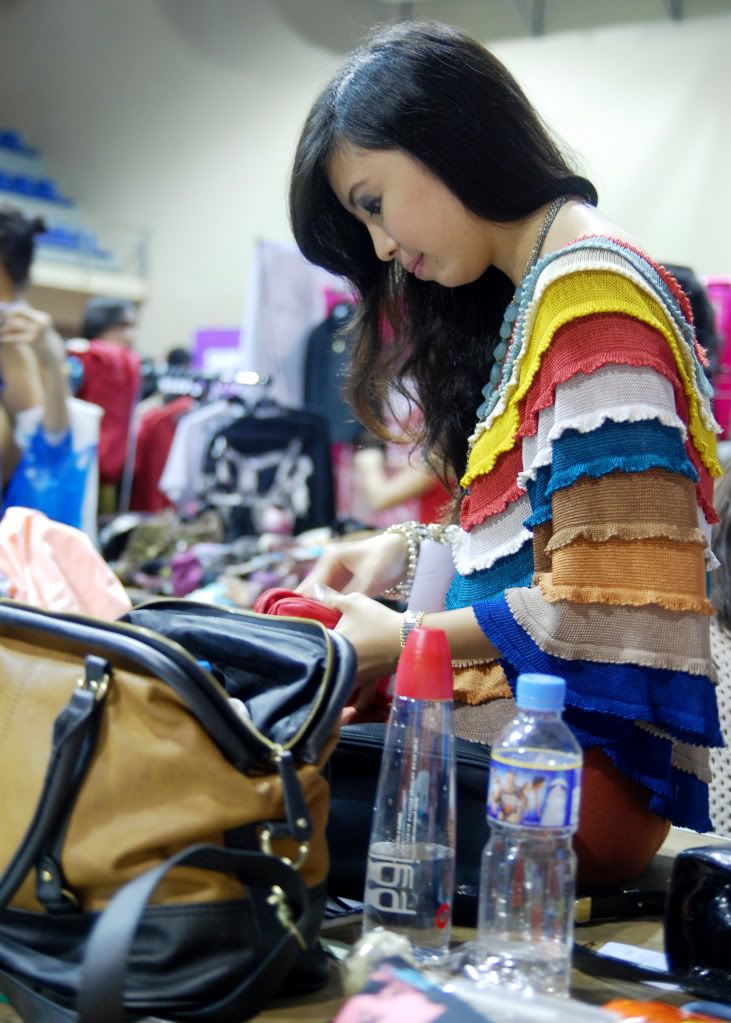 photo from Chaley Tiu
Greetings from Bloggers United II Hangover Land!
When I first arrived that day I wore my ever so comfy jumpsuit. While everyone was busy unpacking I was busy looking around at my booth since we decided to combine our spaces together and make it into a big one cause of that I had 5 other closets to raid! What instantly caught my eye was this tiered crocheted piece from Vanessa! Automatically grabbed it of course and wore it on the same day. Instantly changed my whole look!
So this was our booth when we first started. As you can see I neatly folded all my clothes depending on the different prices...
Towards the end though.. I just really got tired of arranging everything.. so I left it in one big pile (ukay style) and just did a 3 for 100 price by the end of the day!
Here's everyone:
Me,
Gizelle
,
Mildred
,
Eden
,
Vanessa
and
Alexa
.
Thanks again to everyone who came to our booth! You made us all happy girls. :)
All photos are from Dred since mine are just really crappy! hehe
I promise to take better pictures from now on guys!
Also there's a new section in my blog called "
Shop My Closet
". I'll be selling my used clothes at very cheap prices! So do check it out when you can. :) If your interested in some pieces that I posted in the past comment or email me and I'll try to weigh things out. :)